Discover Adaptive's Immune Medicine Platform.
Discover Adaptive's Immune Medicine Platform.
Finding the answers within us.
Our Immune Medicine Platform makes the adaptive immune system accessible by applying proprietary chemistry, computational biology and machine learning to read the diverse genetic code of a patient's immune system. It then generates and stores this immune receptor data in a dynamic and growing clinical database.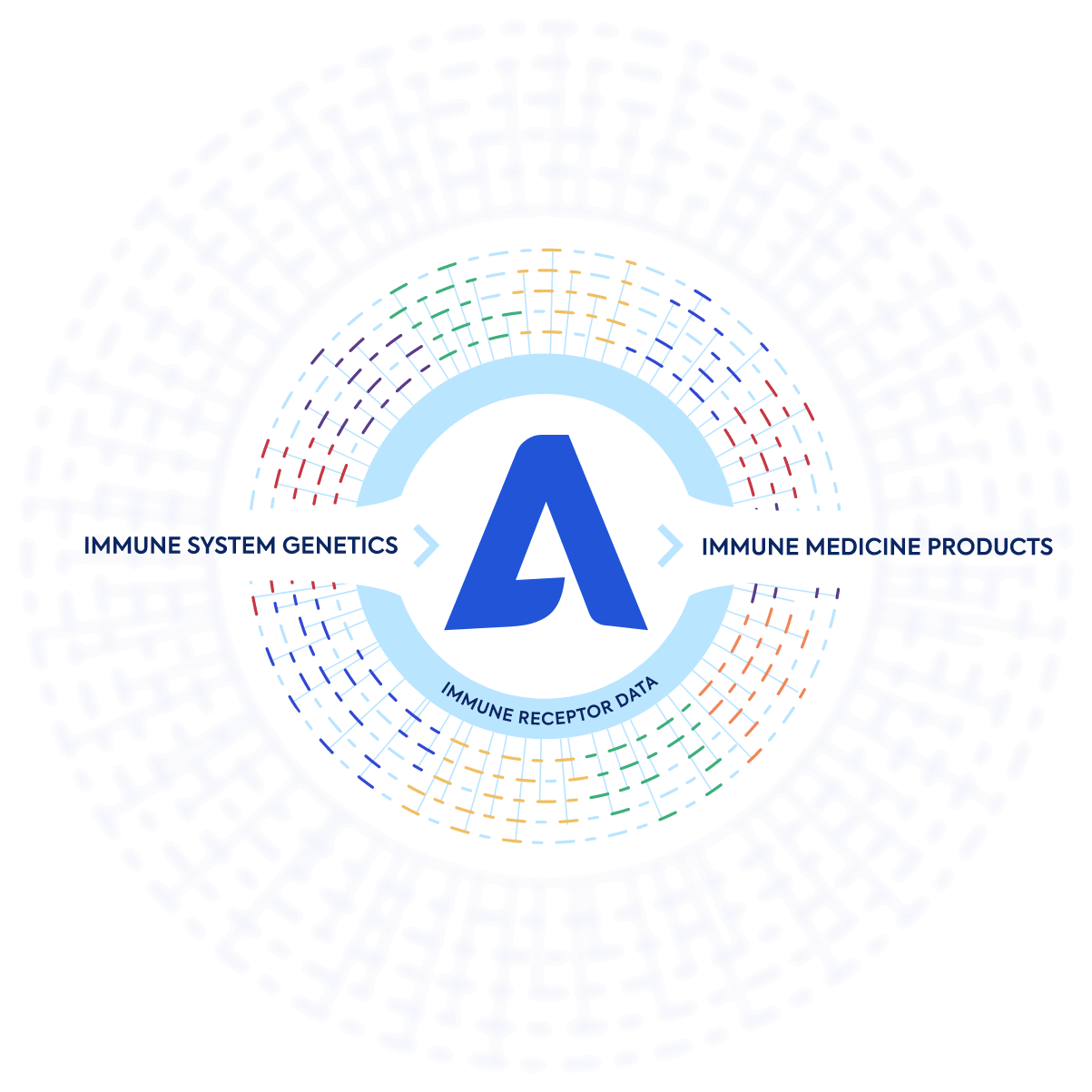 Technologies Underpinning Our Immune Medicine Platform
We sequence single chains of T- or B-cell receptors at scale and with precision, then we count and profile them.
The sequenced receptors are mapped to the antigens they bind to, revealing which diseases a patient's immune system has seen or is actively fighting.
The two chains from each of the hundreds of thousands of T- or B-cell receptors can be paired back together in parallel to be used for therapeutic purposes.
Finally, we characterize them to learn which T-cell receptors may be most effective for cellular therapies or which B-cell receptors produce the most effective antibodies to fight or neutralize disease.
Developing Diagnostics and Therapeutics Based on the Immune Response to Disease
We are unlocking the value of immune receptor data to advance transformative medicines in the treatment of autoimmune diseases, cancer, infectious diseases and neurodegenerative disorders.
Neurodegenerative

disorders
Immune receptor
sequencing
Learn About Our Immune Medicine Platform.
We use our platform as a data-driven, clinical-product development engine. With the immune system as our source code, we believe we can develop diagnostics and therapeutics for almost any disease.

As our platform's processing power accelerates, the opportunity to find and enhance clinical signals scales exponentially. We call this signal liquidity.
Don't just take our word for it.
academic researchers who have used the Adaptive platform
articles published in peer-reviewed journals
patents filed across the fields of medicine, biology, engineering, and computer science
receptors in our clinical immunomics database
clinical trials in which our products have been used
lives covered for clonoSEQ®
FDA clearances or authorizations
(Acute Lymphoblastic Leukemia, Multiple Myeloma, Chronic Lymphocytic Leukemia, COVID-19*)
The adaptive immune system is diverse, and the story it tells about each of us is unique. We are decoding these stories to improve lives. That's the Adaptive story.
*This test has not been FDA cleared or approved but has been authorized for emergency use by FDA under an EUA.
The Evolution of Our Immune Medicine Platform