Introducing the
Sustainability @ Adaptive ERG
Tony Hewitt, Value & Access Strategy Director
At Adaptive, we aspire every day to create and cultivate a culture of belonging. As a lifelong conservationist and advocate for responsible consumption, for me, bringing my whole self to work means these passions come to the office with me.
Since Adaptive's early years we've operated with environmental responsibility at top of mind. Disposal guides developed by lab staff ensure the safe and responsible handling of waste, and our facilities team oversees onsite compost and recycling options that reduce our impact. Our headquarters and Seattle locations supply EV charging as a parking option. For those commuting we provide options for covering the costs of mass transit, as well as incentives for walking or biking to work.
Building on this strong foundation, and in collaboration with Annie, VP, Molecular Research & Innovation, Don, Director, Site Operations, and Jeremy, Sr. Manager, Site Operations, I'm proud to announce the launch of the new Sustainability @ Adaptive Employee Resource Group (ERG), with the aim of reducing Adaptive's overall footprint and embracing the importance of a healthy planet.
I'm thrilled to be on a team that can take these efforts even further with the formal support of Adaptive Leadership and our volunteer peers, as well as collaborating with Adaptive's other ERGs to imbue sustainability across the organization.
What's next for Sustainability @ Adaptive?
Our newly built headquarters has incredible rooftop space, and we're looking to make the most of it. Plant beds with drip irrigation have been constructed so that our staff can contribute to and help maintain a company garden. Sustainability @ Adaptive, along with Karen Robins (Chad and Harlan's mom!) recently hosted a planting session for flowers, vegetables, and herbs in these plant beds to welcome springtime and foster an appreciation for growing and consuming locally.
As a companion to these plant beds, another addition to our rooftop has created quite the buzz–a colony of honeybees that will help pollinate our garden and the nearby greenery around the Eastlake neighborhood. With two hives already in place, our headquarters is home to approximately 100,000 bees. We'll be hosting workshops so Adaptive staff can learn more about the bees and their contribution to biodiversity and sustainability. Of course, we're looking forward to harvesting and jarring honey right on our own rooftop!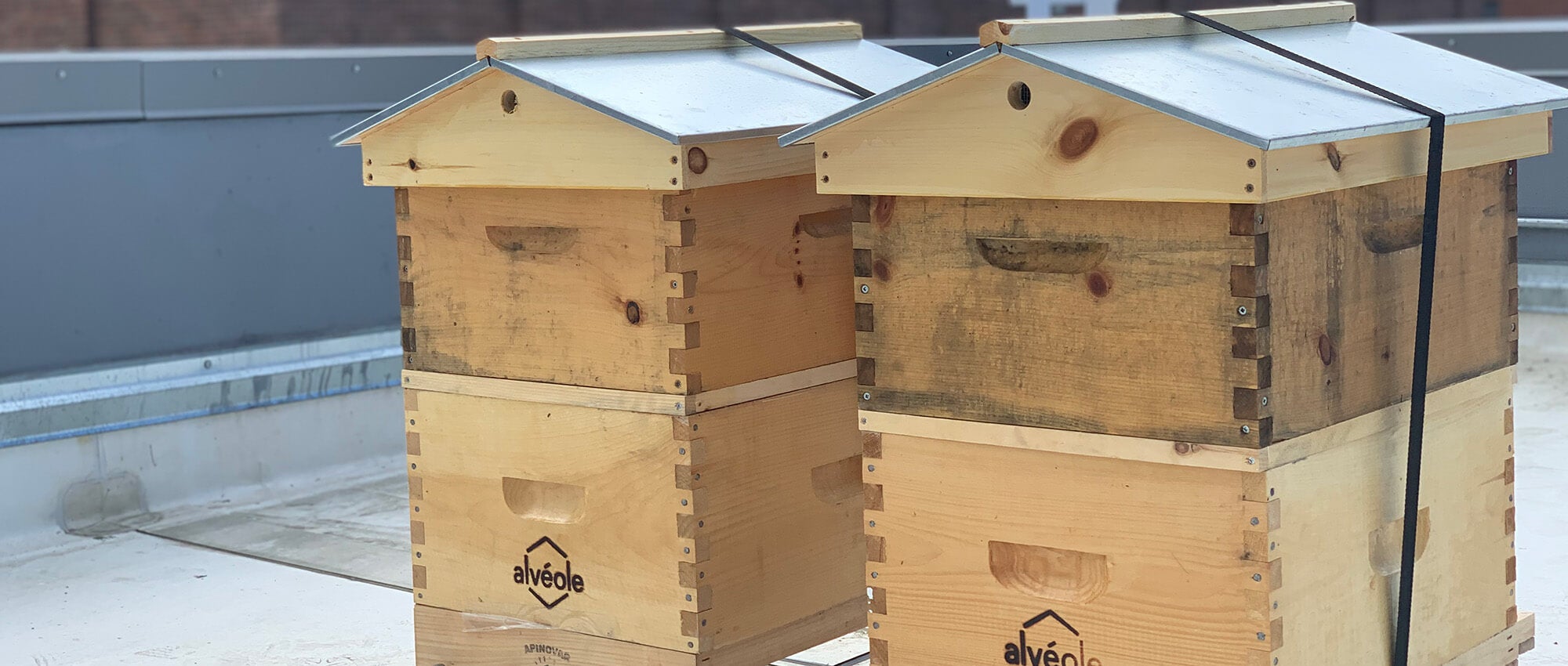 Additionally, we've introduced a Green Lab initiative that will operate cross-functionally to identify ways to reduce our energy and plastic consumption to a higher degree.
Why this matters
By formally committing to this initiative, we're bringing together talented and eco-conscious individuals from across our business to solve challenging ecological problems and ultimately better serve our communities. As Adaptive continues to grow and evolve, nurturing thoughtful approaches to consumption and resources will support a culture of efficiency and innovation across the organization.
While the information is considered to be true and correct at the date of publication, changes in circumstances after the time of publication may impact on the accuracy of the information. The information may change without notice and Adaptive Biotechnologies is not in any way liable for the accuracy of any information printed and stored or in any way interpreted and used by a user.